9 Useful Podcasts For Developers & Programmers
I'm seeing an increasing trend of people consuming podcasts while commuting & working out. For developers, podcasts are a great way to learn & stay up-to-date with the latest industry trends.
Today I'll share my top 9 dev podcasts I listen to.
Developer Tea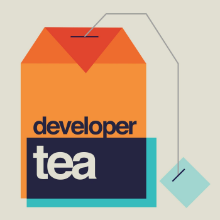 Don't expect long technical conversations here.
Instead, Developer Tea covers things like the soft skills and practices for becoming a better developer. For me, Developer Tea is a helpful motivator for staying focused on my goals and thinking about constant self-development.
Arguably a podcast that's also applicable to non-developers because people in all walks of life struggle with the subject matter that this podcast strives to help you with.
Episodes are less than 15 minutes long, so easy to fit into your tea break.
.NET Rocks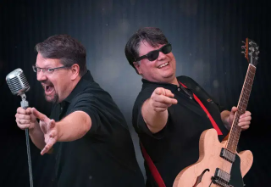 Despite the name, this podcast doesn't just focus on the .NET ecosystem. While areas like Azure/.NET/C# are often discussed, you'll also find some really interesting coverage of topics relating to other areas including Javascript and machine learning.
The speakers do a great job of bringing out the best from guest speakers in a well-rounded and enjoyable podcast. Well worth subscribing even for people who don't use C# since you'll likely find their non .NET stuff interesting.
Hanselminutes with Scott Hanselman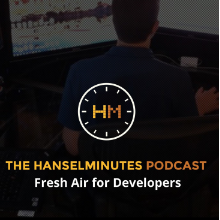 You get the feeling that Scott is a great guy while listening to Hanselminutes. This is a podcast that covers a wide range of topics including soft skills, but also some of the heavy stuff like machine learning and AI.
Scott goes out of his way to make the subject matter consumable by even novice developers, making this a great podcast for students and aspiring developers.
Episodes are typically around the 30-minute mark, great for people whose mind wanders during those long 1hr+ podcasts.
Real Talk JavaScript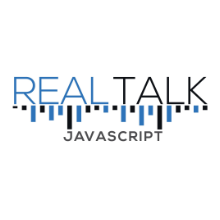 Heavily focused on the JS ecosystem and general web development. Real Talk JS releases weekly episodes that tackle interesting topics relating to the challenge's web dev's face today.
I've stuck with Real Talk after dropping several other JS related podcasts, mostly because I found Real Talk's speakers to be extremely honest and they do a great job of presenting the subject matter. Rarely do they go off on a tangent but regularly keep your attention.
Software Engineering Daily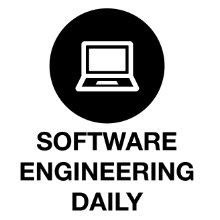 I think every developer should be subscribed to this podcast.
Great for listening on your commute, Software Engineering Daily will expose you to something different each morning. The main downside is that by the very nature of the daily release schedule and large scope covered, some of the episodes won't interest to you.
Don't let that put you off, there's lots to be learned here.
Syntax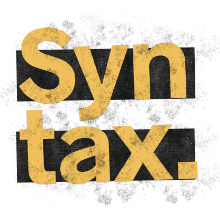 Another fantastic podcast with over 400 episodes. Hosted by a pair of industry experts, Wes Bos and Scott Tolinkski have a background in creating courses on web development and are generally a great resource on web dev trends.
An essential podcast for those looking to gain knowledge in web development, soft skills and entrepreneurship. All in one entertaining package!
Full Stack Radio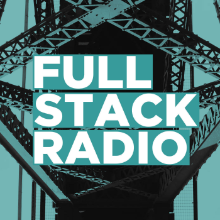 A weekly podcast that seems to cover everything. Discussions with guest speakers are usually in-depth and for the technically minded.
Full Stack isn't afraid of tackling complex subject matter like scaling to enterprise levels and distributed systems.
The Cynical Developer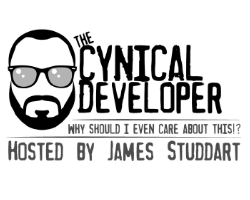 The Cynical Developer is an open-minded podcaster. Great at guiding guest speakers into breaking down complex topics into small understandable pieces with well over 100 episodes.
Well worth a subscription for help building your development knowledge and career.
GameDev Loadout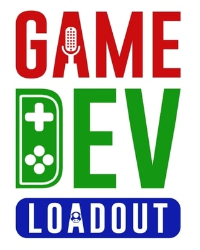 I'm not a game developer by any means, however I've done some hobbyist game projects and I'd love to work on a bigger game project if time permits.
GameDev Loadout is a fantastic motivator for game developer's and it's taught me a lot about the tools and methods used in the industry.
My only critique is that the conversations often lead onto a tangent, making it hard to concentrate on what the speakers are talking about.
---